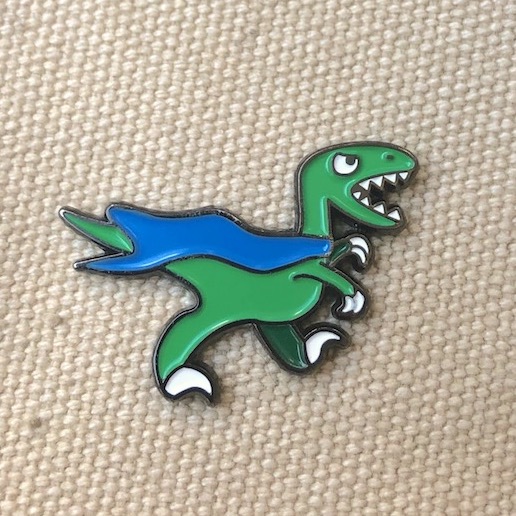 Velocity Raptor Enamel Pin

Show off your relativistic prowess with this new pin! Proper length is 1.25 inches - though the measured length will of course depend on your reference frame. Hard enamel, two pins on back with metal covers.


$10 + shipping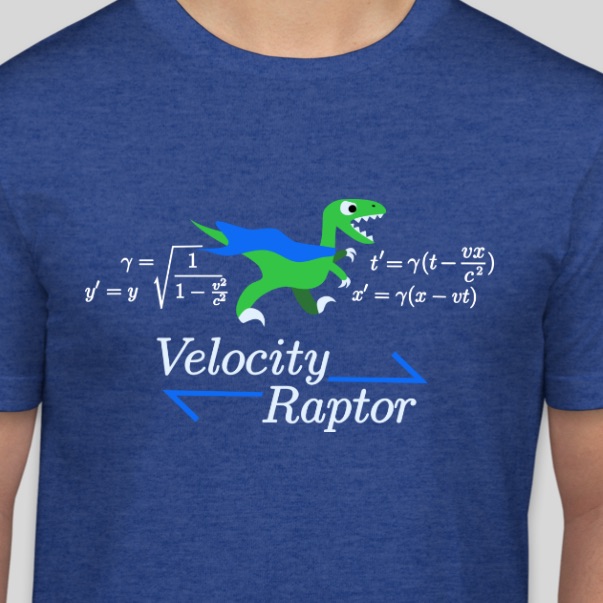 Velocity Raptor T-Shirt

Comes in a variety of sizes and both men's and women's cuts. Printed on men's Bella + Canvas Jersey shirts and women's Bella + Canvas Jersey Tri-Blend shirts. Follow the link below to order.


$23 + shipping

-----

Want more merch? Share your thoughts here.